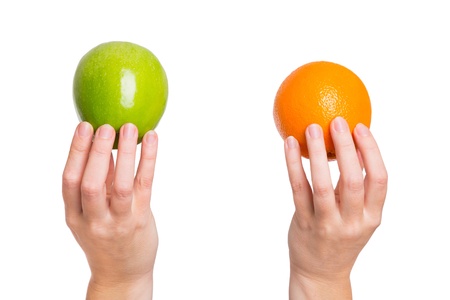 June 30, 2017
Occasionally when we speak with C-Store management teams about C-Store Analytics and their first response is "We already have a back office system." Back back office systems are so important to c-store operations. However, they are focused on the pricing, inventory and profits. Of course, back office systems are important. Most C-Store operators should should use a back office system.  For bigger operators the back office is essential. The back office comes first. So what is c-store performance service and how is it different from back office software?
However, a back office system is not c-store performance software. A comparable distinction can be found in businesses who create revenue by using field sales forces. These businesses typically have both an accounting system AND a customer relationship management (CRM) system. At their simplest, the first system deals with the numbers while the latter deals with behaviors.
For C-Stores, the back office system and store performance software each track and report on important but different information, as shown in the following table. The chart below specifies what is c-store performance service and how is it different from back office software?
| | |
| --- | --- |
| Back Office System | Store Performance Software |
| Accounting | Marketing |
| Data | Knowledge |
| Transactions | Trends |
| Set Prices | Assign Work |
| Details | Summary |
| Reports | Score Cards |
| Facts | Grades & Opinions |
| Loss Items | Loss Activity |
| Measuring profits | Generating Sales |
Using C-Store Performance Software
Myanalytics from BandyWorks is a powerful C-store sales driver. It is not a back office, but rather a sales growth and control service. It measure and explains the  overall health of your business. C-Store analytics is a tool for growth and control. Operators that want to increase sales and reduce shrink utilize the analytics and AI technology to simplify accountability.
Goals
Objective performance using the Balanced Scorecard approach

Financial
Operational
Customer experience
Capacity and growth
How is it Different from Back Office Software?
Back office software is more complex than store performance software, and accordingly costs more. While prices vary, the cost of store performance software is easily justified in time savings of finding and presenting information in a usable way alone. More importantly, the increased sales and profits can return the investment by a factor of 10-20 times PER YEAR. We'd be pleased to show you how Quik Data store performance software can achieve results like this for your C-Store business.