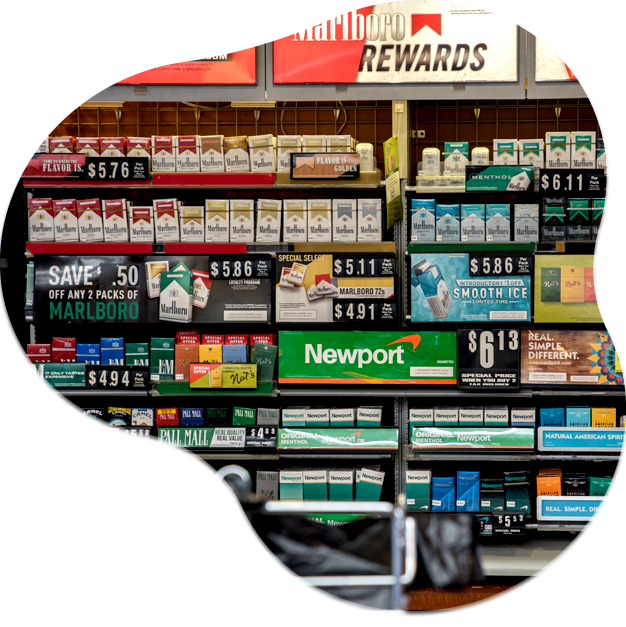 June 23, 2020
Many often ask -Should you be moving forward with RJR Scan Data Promotions? R JR(TM) products represent three of the top selling tobacco brands. While many operators focus on Altria promotions for their sales boost, having new incentives from top RJR brands doesn't just drive the tobacco category, it keeps customers at your stores, and services loyal RJR buyers. Many avoid the RJR promotions due to the experience of hard implementation efforts. With the right approach this valuable program can keep customers, expand sales and increase overall profits.
Three Key Ways Scan Data Increases C-Store Sales and Profits
Reduced prices for multi-pack, multi-can, multi-tin, sales reimbursed by the manufacturer – lower prices for your customer with the same margin
Additional loyalty discount for customers using your loyalty program that purchase multiple packs, cans, tins or pods during the special period.
Sales from other goods that comes with customers that buy tobacco. Stores see more traffic as a result of having the best prices for key tobacco brands.
Why Moving Forward with  RJR Scan Data Promotions is a Key 
While Marlboro dominates the national cigarette sales, RJR provides the next two top selling brands – Newport and Camel. Depending on markets many stores have heavier Marlboro or Newport sales. In some limited cases Newport movement is not significant. Even in these markets, however, Grizzly tends to be a large part of the snuff market share. Hence, having the RJR promotions tends to represent 25% to 50% of a stores overall tobacco sales.
Tobacco purchasers buy more than just tobacco
It is not just about the profits from tobacco – retailers are also looking to keep traffic and overall sales from these important buyers. Studies vary, but convenience experts agree that tobacco buyers are a key consumer in most stores. When the promotions are reimbursed rather than self-funded, this alone is typically enough to justify the program. Offering promotions which will be paid back, to a key group of buyers (the RJR loyal) – the cost of the sale comes down to the time value of the money. Except for the most cash-strapped operations, tobacco rebates are essential marketing.
The secret to RJR Scan Data Loyalty and Multi-pack Success for C-Stores
Knowledge is the key. RJR rep are the first place to visit. She or he will register you and ensure your scan contract is in place. After that, you must fulfill the process. Many retailers fail to complete the process and bailout of the promotions before they even get started.
Retailers who are most successful with RJR scan data have a good third party provider or an in-house manager (or even both) with a deep understanding of the RJR and MSA process. While registration, certification and final validation takes weeks, good communication and a sound understanding of next steps means success. A good provider will have a history of consistently getting clients validated and certified.
These operators are able to take advantage of the greatest number of incentives through RJR, while maintaining their validation status, and getting paid. Meanwhile, marketing and operations will focus on other creative offers and upsells at the register.
The program generates value and the best third-party-processors ensure the process is understood. They make the data valid. The RJR scan data rebates take a few more weeks to accomplish. RJR uses a robust validation process. Therefore, the process ensures great results for your stores. It means you know you will get your promotions. The resulting benefit – it makes it great C-Store operators earn new sales. Even better, RAI (RJR) pays for it!
Make sure to ask your processor for references. Those that have validated RJR will have a lot of happy customers that are willing to verify the RJR results.