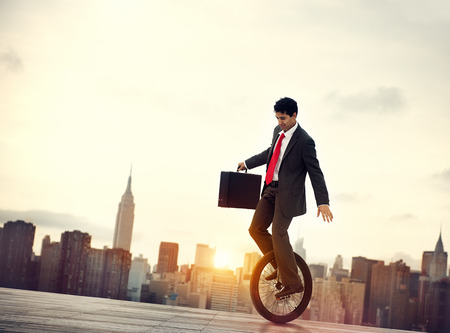 November 16, 2016
There are 4 components of a balanced C-Store Performance Scorecard. It is common to measure revenue and let that information alone make the call on performance.  Success is rarely attributed to one thing in life. There are other areas to be monitored that will provide long term performance gain.  If you have been measuring by sales goals alone, hopefully, this will make you ask the question, "What defines a store as a good performer, if not revenue?" or even "What other areas should I be looking for performance results"
Wikipedia states that there are 4 parts to having a balanced scored Reference:
1. Financial
2. Customer Perception
3. Internal Business Processes
4. Learning and Growth
To see a holistic view of the company, these components must be included in the scorecard to monitor the critical parts of the business. Of course, having the management and process to use the scorecard is essential for success, but Robert S Kaplan and David P. Norton argue that a balanced scorecard provides better guidance for long term success in their article written in the Harvard Business Review. To apply this theory you only need goals and metrics. When looking at a balanced view of metrics, one will have a much better chance of seeing the cause and effects of areas that may be lacking. To apply this theory to a C-Store, here are a few examples of what could be measured:
Financial
Financial goals can include sales growth, sales totals, or sales comparisons to similar times throughout the year.
Customer
Components of Customer Perception to monitor might include customer satisfaction, cleanliness, friendliness, convenience and likeliness to return. The frequency of surveys attest to the importance of feedback. To know your customer is to control your operations.
Internal Business Processes
The existence of internal business process can be easily tracked. With a list of processes, it is easy to track training and testing. Naturally, it is much harder to access how well staff know the work systems. Even harder, rating the effectiveness of systems directly can be a challenge. In the end, attention and care for business process improves service. Staff jobs are easier with clear definitions and adequate onboarding and support.
Learning and Growth
Learning and growth can be measured. Of course, new products or services can be measure. It shows marketing testing and the effectiveness. Likewise, your use of new technologies in the C-Store industry can be tracked and rated. Further, it could be a measurement of how much of the analytical data is being shared with staff. Obviously, they must understand the day to day requirements. Clearly, having good data helps to understand results . In addition, one can measure the execution of safety or other required training in the industry. Finally, it comes down growth of the business, the staff, and ones self. That is why there are 4 components of a balanced C-Store Performance Scorecard.
At the core, Kaplan's and Norton's theory is a simple one. It applies common sense to using data. Naturally, it is so much easier to see the big picture when the view is not blocked.