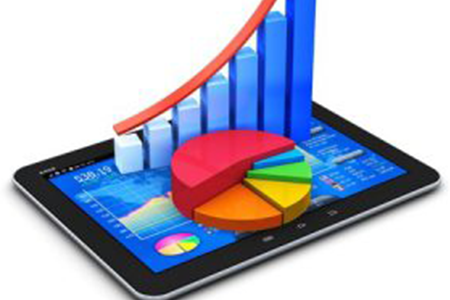 October 5, 2014
Dashboards come in many different forms. Regardless of the form, ten things you find in a great dashboard:
Key Data
A dashboard is a quick view to show the status of Key Performance Indicators. Drill-down and trending can provide additional information, but keep the non-critical off the main view so users can quickly assess the situation.
Trending
Current static numbers such as sales this month, production this hour generally beg the question – are we getting better or worse? Having the ability change the time-frame for numbers to show, say, the last three months of data creates a context that enables the current number to have more value.
Drill Downs
When the key numbers are well understood, having the details to see why performance is getting better or worse, helps managers understand the situation and take action. Being able to click a button and see the specific data that is relevant in a particular time-frame saves time by providing the necessary details with virtually no effort.
Intuitive Navigation
No one wants to learn how to navigate a dashboard – just make it simple.
Tailored views
Different roles have different responsibilities. While many goals and KPI's are shared there is typically different data for different roles. The dashboard should provide the quick information that is critical to a user's responsibilities and key areas of work.
Fast response
Who wants to wait? If there is too much data, then a periodic update to a holding area may be required. The value and quantity of the data will determine how much pre-processing must be done. It is easier to understand waiting for drilldown data than for the key indicators, but keep your responses fast to keep your users engaged.
Easy access
If the dashboard is critical to your users, then it's critical to deliver it to them where they are and when they want it. A little design work up front makes it possible to share data in different formats such as PC, tablet or smart phone.
Accurate data
Inaccurate data will kill dashboard usage quickly. Don't let it happen.
Timely information
Bring the data when it is needed. Often daily is sufficient, but some data needs to be more current. If you are responsible for operations, then waiting until the next day may be too late. The users will let you know how fast they need to see the data.
Flexibility
Great insights spark the desire to learn more. Make it easy to change the information or add something new. Resist the urge to put everything on one screen. Make sure all main screen data is the most key information and use drilldowns and alternate views for additions.
Related topics
Creating dashboards that work for you
What I Learned as a Child Makes a Culture of Accountability Easy
Accountability – Six Things to Get Right – 6. Tracking
Convenience Store Accountability Rules – Oh Yeah!
Convenience Store Performance Dashboards – KPIs with Drilldowns