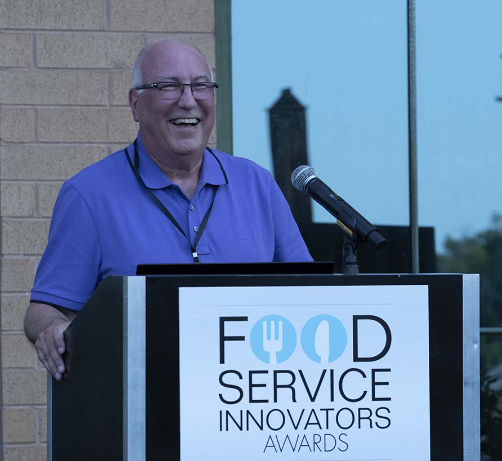 May 8, 2023
The presenters at a recent food-service-focused-c-store conference provided a unique perspective on their successes. C-Store operations have already or may soon become primarily focused on food service. The presenters included a single store operator, several top 10 chains, investment bankers, leading vendors and leading consultants in the convenience space. Here are the ten things I learned at the CSNews Convenience Food Service Exchange. These are the take-aways are chosen for operational-focused leaders to drive food service success:
Feasibility of consistent supply chain and store operations is critical
Your branding and service message must be compelling
Know who you are
Consistent quality makes the brand
Operational simplicity and practical solutions win the day
Store level training determines success
Changes with quality delivery create value
Create value for your customers
Gen Z care about health and your vision
Store managers need support
Feasibility
Tom Brennan of Casey's shared his objectives for food success. Any offer must be desirable, feasible and viable. His food leaders choose options and provide them to the stores. Casey's store kitchen staff are responsible for the execution. Their teams relish the assignment and have a strong sense of pride in their work. As a result, their staff develops as artisans that create food consistently. This type of food helps define the Casey brand.
The feasibility is ensured by having the kitchen processes updated for all new offers. Training is an essential part of the kitchen updates. Of course, evaluation with guest feedback is crucial to maintain the quality.
Message Matters
Joe Dondanville, Ott Communications, and Mark Hess, 33 Degrees, share how digital signage makes the brand look modern as well as providing an impactful image. Signage can provide revenue from manufacturers that want to impact in store purchases. Menus make it easy for customer to order food. Further, videos offer the chance to provide an entertaining way to tell the store's story. It helps the customers to feel the culture and understand the brand.
Know Who You Are
Jac Moskalik, of Kum & Go, Billy Colemire, of Stinkers Stores, Greg Ekman, of BP/Thorntons, provided examples of food offerings that differentiate them from their competitors. However, this differentiation does not have to be entirely unique. Knowing who you are and who you serve allow you to match offerings with your unique brand. Incremental variations, to match your customers tastes, create interest and keep them coming back for more.
Consistent Quality
Kevin Smart, TXB, described his process of finding food services that drive customers. The process optimizes four components:
Innovation
Local Sourcing
Quality
Value
They invest in building the brand with staff that focus exclusively on the guest experience. The objective is to get food into the mouths of their guest. They create  offers that include drink clubs and free tastings. Of course, the brand value and success derives from providing a consistent quality the meets the needs of their guests on a repeat basis.
Simplicity
Mark Salerno, of Kitchen Technology Innovations, shared examples of food orders, signage, production management and training guides. He provided examples of custom built solutions that provided specific process delivery with systems that had guaranteed service and uptime. For chains with enough stores, a custom solution provides a competitive advantage. The custom solution makes the kitchen production and guest orders a lot simpler to process. Hence, the focus is on quality and customer experience rather on tedious manual transaction handling.
Store Level Training
Paul Servais, of Kwik Trip, described his hire-train-coach approach to company growth. It was the key to 'move the needle' with their operations that empowered the growth from 250 to 850 stores in the last few decades. The 'never let up' attitude for growth is based on training execution at the store level. As a result, the company has a nearly exclusively developed their leadership team organically. As such, they bring on acquisitions as well as build green-field stores in new markets and maintain their culture and brand as the grow.
A specific and well-defined career path is laid out to all staff. Since operatiosn leaders all have food experience in the stores, they are able to move new food into their vertically integrated system on a regular basis. The result is a culture of success that has clear, if not blunt, accountability to the team.
Embrace New with Quality
Tony Sparks, of Curby', Mike Fogarty, of Choice and Ben Lucky, of Highs, provided insights on their store innovations. Curbys has created a dramatically expanded drink bar in an urban bar without fuel. Choice uses a hub-and-spoke approach to surround one large store with multiple small spaces within high-traffic areas. They use the shared labor across all spaces to maximize labor. Using a slightly more traditional overall store approach, High's creates specialize food from different regions of the world. As such, they maximize the more international tastes of large metropolitan customers. In summary, they all are using modern, upscale stores with more technology and higher-priced offers. Of course, they are seeking the high-income guests with higher value sales.
Incremental Progress
Tom Bailey, of Rabobank, discussed the impact of disruptive versus innovative food service offers. While there have many many successful disruptive food offerings such as specialized milk, some of the most profitable offers were variations on existing top brands such as Mountain Dew and Doritos. On a smaller scale some chains offer limited time offers and seasonal flavors.
Gen Z Marketing
Pascal Kriesche, of Smoodi, shared his vision of providing healthy, appealing offerings. He explained how many, especially Gen Z, guests are willing to pay more for healthy, sustainable offers. Getting them into the stores does not require all other offers to be change. Naturally, in the right market, a small, but prominent healthy island of offers will drive new customers and greater profit per square foot. As an alternative, sharing the coffee island is a reasonable place for a healthy smoothie as well.
C-Store Manager Focus
Tom Bandy, of BandyWorks presented what store managers need to succeed with food. The list of operational focus areas include:
Vision & Culture Support
Increased Visits
Large Baskets
Higher Margins
Operational Transparency
Store Investment ROI
The one thing they ask for most of their leadership, is the time to appreciate and build their team. Naturally, strong motivated teams deliver the service their guests deserve.
Additional Resource for C-Store Manager Focus