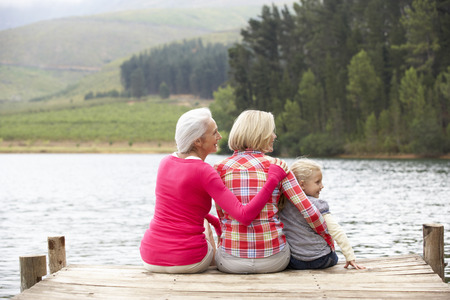 March 19, 2018
The C-Store accountability secret is not a secret to any grandparent. Kids, parents, employees – really just all people – want to know what is expected. They want to succeed. They want to be treated fairly and most of all they want to be appreciated. Well, if we know what we expect and can tell our kids, their parents and, yes, even our employees, then we can have great results. Grandma's secret sauce for C-Store accountability is just that everyone wants and craves accountability when it is done in the right environment.
Grandma's Secret Sauce for C-Store Accountability
Grandparents know if you tell people what you want, provide a nurturing environment, and reward good behavior, you can have a great relationship. Of course, they also know the grandkids go home with mom and dad, so once they are tired they get a break.
Of course, managing people is not all about treats and naptime, but there are a few key ingredients. Making it simple is certainly part of the success. Realizing that employees want to succeed and even desire accountability is a key point to making it easier to work together. Once employees know what is expected they have a understanding of what is needed.
C-Store Accountability Process
Once you know where you are going, the path and the resources become the mechanism to achieve the desired results. When there is a purpose, training is motivated. With the resources of time, skills, facility and product provided, the operations can be performed. Checklists, schedules, and feedback provides the mechanisms to make it clear how to do the work that is needed to achieve the required results. With measurement, performance can be assessed. Finally, with a culture of responsibility and problem solving, change is possible so employees develop to achieve the results. With a process in place, employees' ability to execute is simple and specific.
Grandma's Secret Sauce for C-Store Accountability:
Express a Compelling Vision
Define Measurable Results
Create a Culture of Solutions instead of Blame
Supply the Necessary Resources
Develop Needed Skills
Improve Operational Processes
Be Kind and Truthful with Feedback
Related blogs and posts
You may also like a related blog regarding C-Store accountability that focuses on employee emotions and reactions. It has foundational component that can be reviewed in detail in a post by Bob Latino, one of the best at root cause analysis.