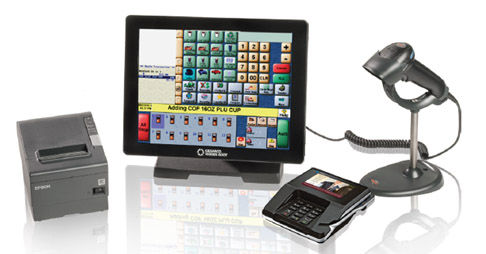 October 26, 2016
Anyone with Gilbarco's, Passport® has the ability to quickly start using analytic reports to improve store performance and grow their businesses. It takes a little help to use it fully. Of course, Passport transaction data has a lot of detail. In fact, everything regarding the POS transactions is recorded. Obviously, sorting through the details to find take-rakes, shrink behaviors and age verification takes a little technology.  Once done, analysis and graphical presentation make is find the important stuff. BandyWorks has a simple to use Passport c-store business intelligence service.
First, turn on 3rd Party Data Interface that is free with Passport®. Next, c-store operators can use business intelligence strategies from BandyWorks. The myanalytics service  provides data analytics for scan data. Naturally, it uses the full transaction or unit-level data. With their recent launch of the myanalytics Passport® service, clients can improve growth and control operations. Of course, it includes the Cigarette Scan Data Rebate programs. Further, there are daily scorecards showing store performance grades. Now, the data analytics address promotions, shrink and age verification with the same service.
BandyWorks' expanded myanalytics capability uses data analytics and AI technology. All users with Passport® v10.N can quickly put it to use to increase profits.
Scan Data Analytics
1. Automate Scan Data Report for Cigarette Manufacturers Scan Data Rebates
2. Optimize your store offerings
3. Minimize your inventory expense
4. Identify hot products
5. Identify dead products
6. Track and compare current performance to historical performance
7. Identify and minimize loss
8. Project future sales
9. Set Annual budgets
10. Track all shift duties by Store
11. Roll Individual Store Data Views up to Company Totals
BandyWorks is the leader in Passport c-store business intelligence. The first and most complete commercial business intelligence product built exclusively for C-Stores. Their clients are capitalizing on their data by using it to drive store performance, manage and grow their businesses with more ease. Tom Bandy, CEO of BandyWorks states, "We are very pleased that we have found a way to provide value to companies without back office systems. When it comes to using analytics to drive their business, companies using Passport® v.10.N or higher can now start at similar spots on the playing field as their larger competitors.
Learn more about BandyWorks Scan Data Analytics service for C-Store Operators.