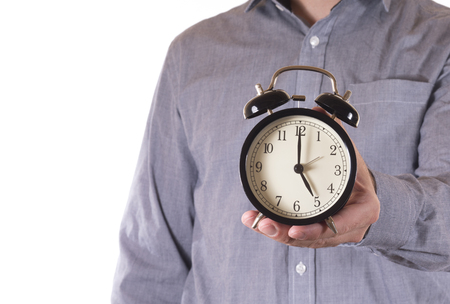 April 3, 2018
There was a long hard time when I kept far from me the remembrance of what I had thrown away when I was quite ignorant of its worth.
Charles Dickens, Great Expectations.
Given the impact your store manager has on your store performance, many think helping them to choose daily work items wisely, is a key to success. Many use the five minute C-Store expectations plan to set priorities. It just takes a few minutes to assess the situation and make the right choices IF you have the right information available. If you only had five minutes a day to set C-Store expectations, what would you expect your store manager to consider?
The store manager is often considered the key to great store performance. They are the best people in the store to meet customer service expectations and understand the company plans. We want them to be spending time with the customers up-front. They must ensure that the staff know their jobs and the store is ready for business. Many say, the store manager is the most important part of C-Store Success. Steven Covey in his coaching in regards to the habits of highly successful people, stated 'the main thing is to keep the main thing the main thing.'
Given the importance of their job and the demands on their time, it is worrisome to assign more work. We want to streamline their jobs. They must be focused on the most important work – setting the C-Store expectations plan into action. What then is the best use of time and how does a store manager focus on the main things?
Five Minute C-Store Expectations Plan Considerations
Same day sales – same day of week, last week or last year
Monthly sales – year over year comparisons
Categories that are going up or down compare to the same period last year
Top selling items
Items that are not selling at all
Items that sold last week but are not selling this week
Customer feedback on bathrooms, service and selection
Store inspections
Store maintenance items
Five Minute C-Store Expectations Plan – Make It Easy
If there is a place that the most important information can be found so that the manager is not spending time gathering the information, then it becomes a quick check to decide what things need attention. Creating a list of actions and getting them done becomes a short task each day and leads to success. Knowing where to find the answers is a big part of the job. Make is easy. Set great expectations.
Take nothing on its looks; take everything on evidence. There's no better rule.
Charles Dickens, Great Expectations
For more information on C-Store Performance – Accountability
You may also want to read about our blog on C-Store Operations – Keep It Simple – The Hard Work?