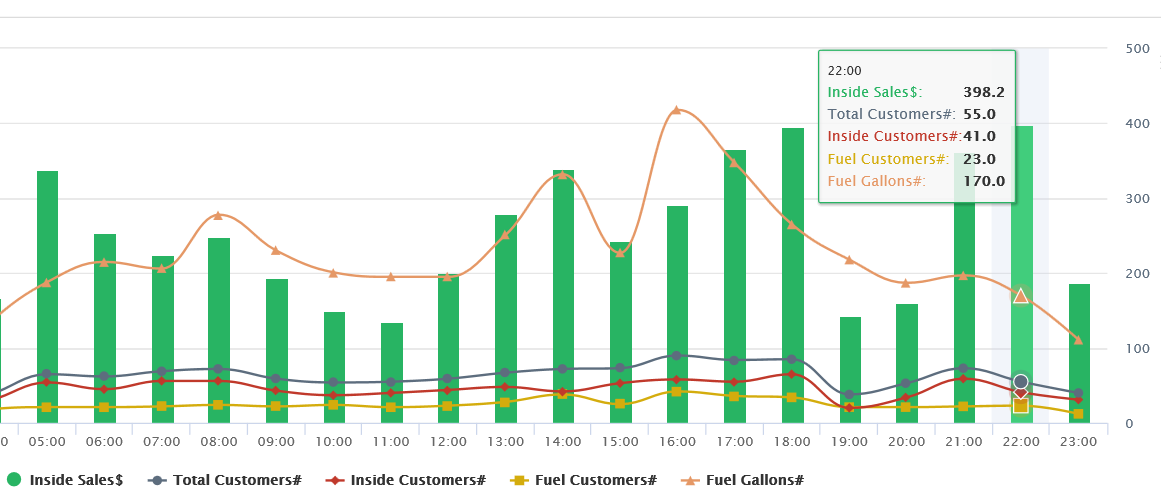 June 13, 2018
One of the most challenging jobs is controlling c-store labor hours to match sales. There are many things that are important to control in a C-Store. Getting the labor right is a key to ensure you have good operations with the labor costs that match the store sales when they happen. Too much – you hurt profits, too little – you risk bad service and lost sales.
Many companies are starting to use their sales data to align the hours to the sales that occur. There is always need for cleaning and stocking, but working the hours to match traffic allows the store to have the necessary staffing and keep the hours on track to hit performance goals. There are only so many hours available so it is key to assign them at the right time.
There are a few things that help when using sales to determine the labor hours:
total sales and customers by hour
same day comparison for several weeks to see trends
day of week compared to other days
average sale, discounts, loyalty
inside versus outside traffic
Controlling Labor Hours in Your C-Store
With a good understanding of historical sales by the day of week and broken down by hour, labor can be scheduled to match the busy times. There are times when the registers will be the most busy and times when other tasks must be done. Together, a manager can utilize the hours and start controlling c-store labor hours to match sales.
Related Information – C-Store Operations Assessment
You may want to take an assessment of your C-Store operations It provides a written summary along with ideas for new things to consider: C-Store Performance Assessment.