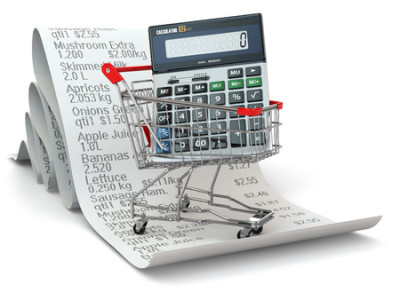 February 8, 2017
Every industry trade journal touts the importance Business Intelligence (BI). Above and beyond other industries, c-stores advantage for business intelligence is natural. The industry sells standard products and knows measuring results is the only way to know success. While BI has become the buzz for new industries, retailers have always measure results and studied margins and penny profits.  There is a sound reason for that.  By monitoring, measuring and communicating performance results any company can manager better. The analysis these tools provide allows managers to  know what problems are to be solved, where they reside in the organization and can track the remedies for improvements more quickly.    This solution marries well to the culture of a C-Store Operation for it has  lot of daily problems to be resolved and things happen fast.  So, fast there is not time to analyze traditional reporting.  Keeping ahead in this industry means tackling problems as they occur and taking measures to prevent them which is the core value of using Business Intelligence.
C-Stores Culture is Open
According to many IT executives one of the biggest hurdles in being able to use BI for business improvement is cultural resistance. There is a resistance to communicating revenue information to their teams for fear of pricing and revenue being readily available to competitors when their staff talks with colleagues in other companies. They believe that the more a secret is shared, the more likely it won't remain a secret.  The good news for C-Store operators is that they have a history of extensive utilization of data. They are one of the few  businesses that have to publish their price. Their competitors can walk in and readily see their inside sales pricing.  As with any retail organization, their sales and transactions are their measurements.
C-Store Staff Productivity Growth
The retail industry prefers  to hire people for their stores as part time to save on HR Expense, which means they may not get as many career-minded individuals.  Keying errors, forgetting tasks and even theft can be very common. There is a lot of monitoring and double-checking that has to be done in order to make sure their stores are running efficiently.
Tight Margins Need Analytics
C-Store Operators also suffer buying decisions based on a penny of cost that can have a huge impact on their revenue.  Knowing exactly what has sold, where and how many is necessary for these decisions helps them to ensure a much better investment.  Having the information readily available when preparing  for a meeting with their vendor helps them in their negotiations.
Cultural Advantage for BI 
C-Stores Advantage for Business Intelligence results from the POS system. This one system  contains the key information needed to drive results. Using BI  is much easier to implement with fewer sources of data. It may take a day or even days for Back Office systems tend to gear information towards the HQ staff. A c-store BI system focused on retail staff gives clarity to those that sell and control the store activies.   A good BI delivers the understanding immediately to those that can take action.
A C-Store Operation would be hard pressed to find a reason not to use Business Intelligence.  Look for a system that provides the useful growth and control you need for your stores Addressing promotions, sales trends, shrink and age verification with analytics and artificial intelligence based on C-store operations is powerful. Applying the BI techniques shares information that can identify issues that impact sales. Additionally controlling loss and complying with age-base rules happens daily.