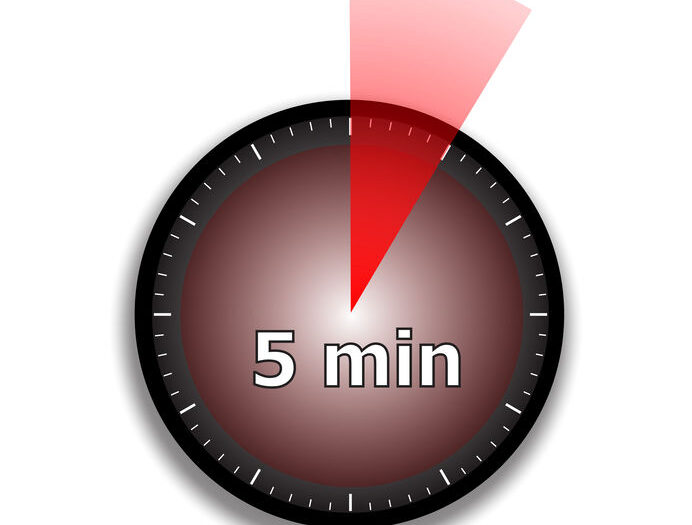 December 3, 2018
Finding time is never easy. That is why, many top performers use a 5 Minute C-Store Daily Plan. They believe it means at least $20,000 in profits.
"What would you rather me do? Take 5 minutes to know my store or just start to work?" This was the answer given by a successful c-store manager to the question – "Do you have time to plan your day?"
Nothing is free and everything takes time.
Using time well is not easy, but if you had a set of key information, would it make sense to take 5 minutes to organize the day? If your managers have a good daily plan, what would happen?
Stores that grow 5 percent produce more than $20,000 in extra profits each year. Some argue that a good store manager can control many things in a c-store. If they manage the important work – staffing, stocking, cleaning and customer service, then good results will follow. Those that believe managers can control store activity, know they must have a plan to succeed. Using time well is the key to growing profits. Good managers control the work in their stores. They resolve problems, fix inventory issues, open the store and schedule labor. It takes knowledge of the situation and the ability to manage the resources. Providing the key information makes managing more effective.
So what information should be provided to make it easy for a c-store manager to have a great daily plan?
Many think helping them to choose daily work items wisely, is a key to success. Providing key facts allows a manager to assess the store performance and then assign the work to get the needed results. Making it easy to see the key indicators for store results allows the store manager to focus attention and make things happen. Here is a list of things used to make decisions that help improve store performance.
Five Minute C-Store Daily Plan – Expectations-Plan Considerations
Same day sales – same day of week, last week or last year
Monthly sales – year over year comparisons
Categories that are going up or down compare to the same period last year
Top selling items
Items that are not selling at all
Items that sold last week but are not selling this week
Customer feedback on bathrooms, service and selection
Store inspections
Store maintenance items
Five Minute C-Store Expectations Plan – Make It Easy!
If there is a place that the most important information can be found so that the manager is not spending time gathering the information, then it becomes a quick check to decide what things need attention. Creating a list of actions and getting them done becomes a short task each day and leads to success. Knowing where to find the answers is a big part of the job. Make it easy!
For more information on C-Store planning
You may also want to read about our blog on C-Store Operations – Keep It Simple – The Hard Work?
The proven way to increase sales, simplify work and make time to grow – download now.