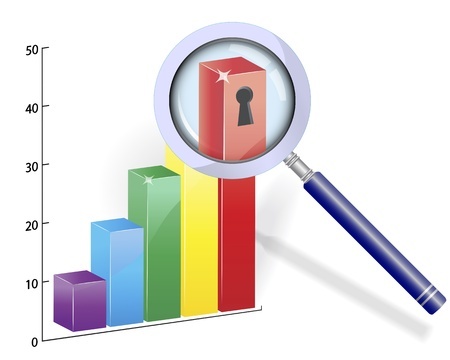 August 1, 2014
Accountability – Six Things to Get Right – 4. Begin with the End in Mind.  When a company has the right vision, team and process, success is kinetically charged. This success can be many things but typically means increased sales, higher quality or higher profits. Defining that success specifically with dates and assignments is the catalyst to action. Goals define success. The actions you need to take to reach goals are measured by Key Performance Indicators. Andreas Franson defines Goals and KPIs as follows:
Goals –

The desired final outcome.

KPIs –

Key metrics indicating whether your performance is good enough to achieve your goals in the end.
'A goal without a reason is like a car without an engine.'
Erik Therwanger
If you do not have your goals fully defined, then start with your vision. Remember why you serve and find a goal or goals that reflect the vision. Since they support your vision you have the motivation to achieve them. For example, if your goal is to be a leading provider of something, then one of your goals may be to achieve a certain level of sales to a certain group of buyers.
The sales measurements can usually be gathered from the accounting team. As you begin to track progress towards the goal, there will be a need to present the goal according to those that worked to make it happen. Such reporting can take the form of departments, regions, districts, teams and individuals. Such reporting is addressed in the tracking portion of accountability.
Bias Towards Action
It is certainly useful to see goals attained and understand who is contributing towards the attainment of important goals. The problem, however, is that managing a goal is not directly actionable. Instead, we manage actions that lead to the goal. For example, qualified sales opportunities can be managed. Tasks and responsibilities can be created that together result in activities that lead to the goal. We call such activities leading indicators.
Be Specific
As opposed to broad goals, very specific actions can be monitored to ensure proper execution. Choosing the right actions and picking the right people to do the work is the key to achieving the goals. Hence, KPIs are usually harder to select than goals – we want to ensure we are overseeing the action that really matters. For established and successful companies the path towards success is well defined. Top companies will measure the actions taken and compare effort and results to monitor progress, train staff when needed or address other shortcomings – the management of the actions that lead to success.
For new goals there may not be a proven set of actions (even with proven actions competition and technology may create changes that require new activities to be taken). In these cases the work must be defined. Most people will try tactics that have worked in the past, use client feedback and add a few innovative ideas from other experiences. At some point, a set of actions must be defined and expectations set. These actions must be measured to learn how they are working and to see how teams are performing. Over time, the tracking of the goals will prove the effectiveness, allow for management to take action to reward top performers and make corrections when things are not working as needed.
Accountability – Six Things to Get Right – 4. Begin with the End in Mind
The measurement that allows accountability to work requires goals and KPIs to be established. Regardless of whether there is a proven process or not, the measures will clearly show what is working and what is not. The bottom line is that plans must be made and set into motion. Using goals and KPIs provide clarity as to what is expected and allow objective analysis of the results.
Both established and successful goals as well as unproven ones benefit when objective information is available to assess results. The point is that working without specific goals and KPIs reduces your ability to implement accountability. Even if the goals or KPIs are not perfect, by using them learning occurs that enables progress.
One simple reminder as you move forward in setting goals and KPI's – be sure to use smart goals. Such goals make it easy to track. A smart goal is specific, measurable, attainable, relevant and time-bound. For more information see Chris Yates article on the origin of SMART goals.
Related topics
The 6 Rights of AccountabilityAccountability – Six things to get Right – Start with Vision
Accountability – Six Things to Get Right – 2. The Right Seat on the Bus
Accountability – Six Things to Get Right – 3. Process
Convenience Store Performance Dashboards – KPIs with Drilldowns