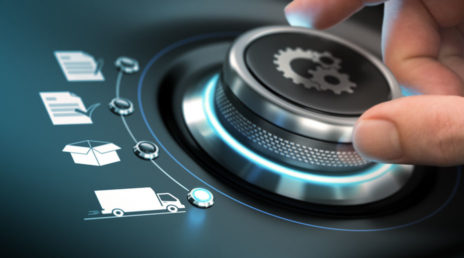 November 10, 2018
There are five keys to systematizing c-store growth.  They are helpful in order to add new stores and grow profits. Recently, new software solutions emerged. They help c-store operators optimize store performance. Operators for whom growth is the goal have started adopting these new software solutions. Of course,  store performance software compliments and goes way beyond the traditional back office system.
A key benefit of automating store performance is consistency. Naturally, managers can train more easily with consistent tracking. As such, better training empowers cashiers to work smarter. Hence, upselling and customer service improves. Therefore same store sales grow. Further, it positions the operator to successfully add new stores to his or her chain.
Five Keys to Systematizing C-Store Growth
Know the main areas that must be automated
Understand problems you want to fix quickly
Learn how the problems are solved manually
Identify the related data that is available
Find someone with experience
Know the key areas that must be automated
Inspect what you expect is the standard for prioritizing work. This concept works just as well for automation. First, select those things that really matter. Next, assess the fit the other four criteria for automation. Naturally, the selected problem needs to be significant work.
Understand Problems You Want to Systematize
Understanding the problem identifies the characteristics that are present. As such, the know-how needed is available. The knowledge highlights the steps needed to solve the problem. The automation requires patterns. Therefore, the better the understanding, the better you will be at the subsequent keys.
Learn How the Problems are Solved Manually
Following the problem understanding, the steps involved to fix it by hand is next. These steps can be identified by interviewing the experienced staff or shadowing them during a trouble-shooting exercise. There is a science to analyzing and defining the requirements, but keeping it simple is always helpful.
Identify the C-Store Growth Data that is Available
Systemization depends on data to trigger alerts and initiate action. It is hard to automate successfully, without access to data that shows the results. With upselling, product placement, loss prevention and age verification, the data is typically found in the POS system. Having a history of the sales details is ideal so that trending can be used to not only find problems, but also confirm fixes are working over time.
Find Someone with C-Store Systematizing Experience
With any important project, learning from those that have done it before is good. Further, whenever possible choosing an existing package removes a lot of risk. Those that have a standard product have already solved many of the issues. Of course,  the need is sometimes unique. Experience always matters, but if all else fails give it try as long as the reward is worth the risk. Learning first hand is the best teacher.
Research C-Store Growth Systems
Read more on best practices for c-store performance systematization –  "Optimize C-Store Performance – The proven way to increase sales, simplify work and make time to grow."
C-Store Performance- Related blogs and links
You may also like a related blog regarding:
Four Levels of C-Store Performance Growth
Top 20 Chains Own 30{935b322e3519fc731b8c8389742fbd46918a79373f6355bb2e07141df02b187b} of All Stores