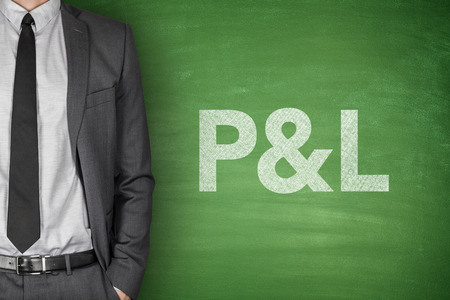 November 30, 2016
If you were to hand one of your Store Managers your P&L Statement, they may be able to tell you if it is a good or bad. For example, if beer sales are down in their store on the P&L, their answer may  be, "I need to sell more beer next month." Of course, there are always things to fix. Managers have a set of tools to use. For example, storefront signs, moving merchandise, or suggestions made at the register pointing out specials, etc. In fact, next month's sales may improve. C-Store operators can always use 3 new ways to improve your monthly P&L Statement
Limits of C-Store P&L Statements
However, this approach to P&L Management offers a discussion of whether improving next month is too late if there is way to improve it this month.  You look at the P&L to determine your profits, cash flow, determine weak areas and highlight strengths. It provides and overview of how your C-Store business is doing overall.  P&L's happen just once a month.  You then try to capitalize on your strengths.  Look to improve your weaknesses. Find time to make these things happen. While this work is good there is a simpler way. Daily updates of small information, make it easy to take action in small steps.
Daily C-Store Scorecards
At the end of the day, it is the day-to-day activity that determine the end of month statement.  If they can get P&L type data sent to them on a daily basis, then they have time to act. No one can fix a P&L Statement at the end of the month.  Start early. Give time to take the steps needed. Improve low those areas where they are falling behind. Do not wait to turn things around.  Letting them know at the end of the month is costing you money.  There is a lag time for improvements to take effect.
3 Steps to Improve Monthly Statements
There are three ways to improve your P&L without ever having to train your staff on P&L analysis and Business Intelligence:
Daily notifications to store managers clarify performance. Low performance areas are listed. Naturally, managers are alerted  to the problems in their store. Obviously, they focus on these areas. Instead of waiting weeks for improvement, you begin to see things improve on a daily basis. Awareness of a problem is the first step to its solution.
Store Managers and Supervisors  engaged in dialogue helps with hard problems. Using the same data simplifies two-way feedback. Sometimes there unfixable reasons for performance loss. Usually,  store managers can either fix a problem or simply need more instruction and guidance on a particular issue.  Taking action to correct the problem as soon as it is found keeps motivation high.
Reinforce good work. Analyze the the performance results and the action was taken to fix a problem. It is important to review the steps taken to improve things. Have the managers or staff confirm their good work. Sometimes a fix does not work.  Of course, you can change the course of action if they are getting better.  Remember, it may  take more than one try to resolve an issue. Encourage each step and praise the effort. More importantly, teach them now to asses results for themselves..
C-Stores have many facets of their business.  They are no longer just fuel and grocery. There is a lot more to monitor and track to ensure a store's success in reaching its goals.  Automate analytics at each c-store on a daily basis. With insights,  you have a much better chance to improve your monthly P&L statement.